Tell me, what do you do for a living? 
I run an events management business in Northern Nigeria. I'm not a civil servant. For me, that means there's no guarantee that at the end of the month, I'll get paid, or that when I retire, I'll get a pension. I invest to save for my later years. 
Tell me about when you knew that your approach to finances has to change. 
I put money in one of my bank accounts, just because I didn't want to touch it. And they just kept deducting the money until the point that it went to -₦106. It was like I was owing them. And I started wondering, I'm trying to save money, why am I the one owing? That was when I decided to stop using them (for saving).
Savings is for you to keep what you have, not for it to be taken away from you. 
That is profound. Do you remember the first time you ever saved money? 
That's a long time ago. I can't even remember, but the first thing I might even call an investment is when I was selling Okrika clothes. 
Interesting
Yes, we'll buy and then sell them. I was a nurse at the time in a private hospital – my salary was 280. This was in my first year of marriage, and I was 24, haha. After my first child, I stopped, went to a school to learn dressmaking, and opened a small fashion house, like a shop. Then it grew to a two-bedroom apartment. It grew to a small boutique, then I gradually started developing an interest in the events business. By 2006, I shut down my other businesses and focused on events.
Wow. You must be really proud of how far you've come. 
Yes!
How do you approach investing today? 
Because I'm investing for my later life, I don't want to be investing in anything Nigerian currency, because, in this country, one never knows. So when the opportunity came with Risevest, I just grabbed it. 
What's your dream investment? 
I want to invest in properties – it's one area I'm currently looking at. I like properties because it doesn't need too much stress to maintain it. So I'll like to invest in real estate by God's grace. 
What's the biggest loss you've made on investing? 
5 million. And that's because I just kept it in the bank and I was spending it. But if I had put it inside Risevest, I won't have been able to touch it anyhow.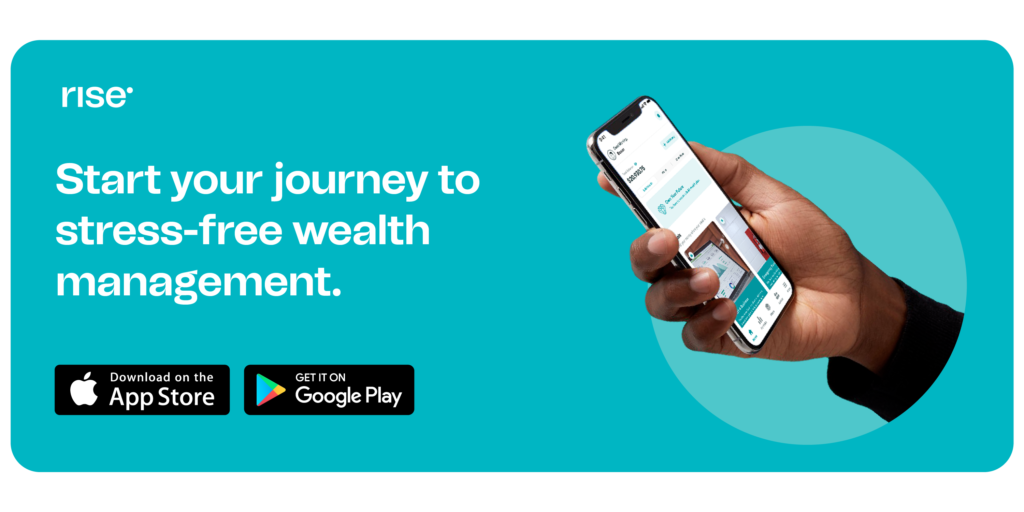 How would you advise anyone that is about to start investing today? 
It's very important to understand what works for you. You also need to understand that investing is about spending money. You're spending money so that your investment will give you a profit. Investment is not something you put in money now and start expecting returns immediately.
When I first started using Risevest, the money would have been something I'll use to buy things for Owambe. But now I look at that money now, and I'm shocked.  
How likely are you to tell your friends to try Risevest? 
10/10. I always tell people about Rise. I just tell them, "see how much I started with, and look at how much I have now." Any small money I'm not spending, I just put it there now. It just gives me returns without stress. 
That's awesome. Thank you!
God bless you, keep rising.