Have you been in a situation before where you had to exclaim "FAM!!!" to another person? Well, that was our reaction as we watched Facebook, Apple, and Microsoft (FAM) deliver on their earnings in the week.
Combined, the trio commands a market capitalization of $5.64 trillion. One would think growth should have slowed down for companies of such magnitudes. Good thing it hasn't, and we are so pumped that our investors have access to these quality tech companies growing at an insanely high rate. Let me run you through some numbers.
Facebook
Facebook stock has grown by about 40% YTD. In the most recent earnings report where it beats all estimates, it reported a revenue of $29.08 billion, vs. $27.89 billion as expected by analysts, according to Refinitiv. And it grew earnings to $3.61 per share, adjusted, vs. $3.03 per share as expected by analysts. Beating analysts' expectations is always a good thing because it shows that analysts must have underestimated the business and hence mispriced it giving room yet for more growth.
Facebook's revenue grew by 56% year over year in the second quarter. It's the fastest growth since 2016, accelerating from a 48% increase in the prior quarter. The company pointed to a 47% rise in average price per ad, along with a 6% increase in the number of ads it delivered. And its monthly active users grew to 2.91 billion. Again, I say FAM!!! These big tech companies are unstoppable.
Apple
Apple stock price has grown 12% YTD and it doesn't appear like that's the peak yet. At least not after the monster quarter report that it just delivered. I want to scream FAM again before I share the number with you. Let's go.
In Q2, every one of Apple's major product lines grew over 12% on an annual basis and iPhone sales increased nearly 50% on an annual basis. FAM! That's a 50% growth in iPhone sales. Were you part of those who bought the new iPhones? 
Revenue in the quarter was $81.41 billion vs. $73.30 billion estimated, up 36% year-over-year. iPhone revenue was also $39.57 billion vs. $34.01 billion estimated, up 49.78% year-over-year, and Services revenue was $17.48 billion vs. $16.33 billion estimated, up 33% year-over-year. Other Products revenue was $8.76 billion vs. $7.80 billion estimated, up 40% year-over-year.
In a call with analysts, Apple CEO Tim Cook said that Apple is seeing supply constraints related to "silicon" (a common term for computer chips) that would affect the company's iPhone and iPad sales in the September quarter. The stock market didn't like this caveat and Apple stock price traded -2% briefly after the call.
Here's a thing we take absolute pride in at Rise, we expose our investors to the best assets in the world so that they can do what they know how to do best while we help them compound their wealth. You can start building a stock portfolio from today. Download the Risevest app to start.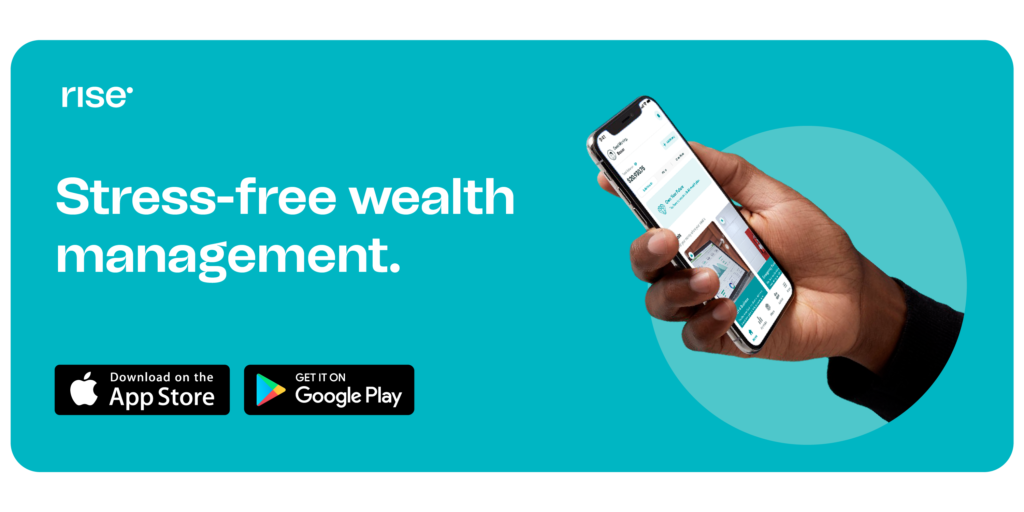 Microsoft 
Microsoft Stock is up about 32% YTD. Revenue increased 21% to $46.15 billion year-over-year in the quarter, which ended June 30. And Net income increased by 47%. 
In the fiscal fourth quarter, Microsoft's Intelligent Cloud segment, which includes the Azure public cloud, Windows Server, SQL Server, and GitHub, produced $17.38 billion in revenue, up 30% year over year.
Cloud business in particular is growing at an alarming rate. It is expected that over the next 5 years the growth rate will compound at an annual rate of 17% per year. Microsoft Azure, Amazon Web Service, and Google Cloud Platform are the top 3 players in the space. Revenue from Microsoft Azure, grew 51% in the quarter, or 45% in constant currency. Microsoft has been investing in this business segment and clearly, it's been a good bet.
Altogether, the FAM tech giants continue to deliver impressive results with no sign of slowing down yet. We like that and we have structured our portfolio such that it can benefit from these excellent business executions.